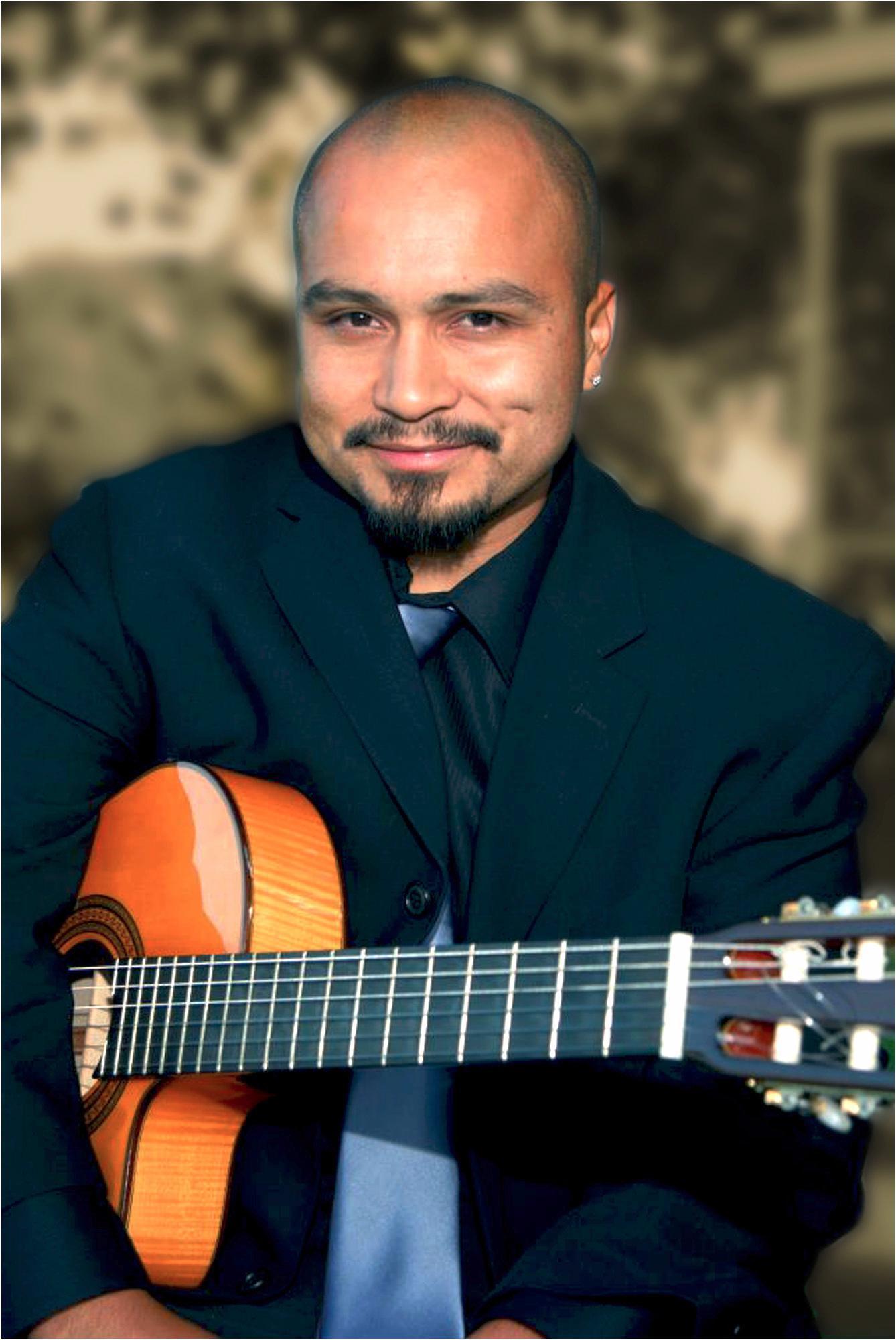 Click Play to watch "Solo guitar samples" allow a minute for video to load.
**If videos do not play, "REFRESH" your page.


Photos "Click on thumbnails"
A Touch of Class & Elegance
Rico Espinoza is a professional acoustic Spanish guitarist from Los Angeles, Ca. He performs as a solo Spanish guitarist for wedding ceremonies, cocktail hours, and dinner receptions. Apart from performing as a Solo guitarist, he also works with accompanying musicians. He provides acoustic guitar musical services throughout all of California for weddings, private events, corporate events, and much more. Some of the locations where he frequently performs are; Los Angeles, Orange County, Inland Empire, Santa Barbara, Las Vegas, and San Francisco. His acoustic guitar music is influenced by the Spanish Flamenco sounds of the Gipsy Kings, Classical guitar music, Latin guitar rhythms, and popular music. His Spanish acoustic guitar music is ideal for your next wedding and event.
As a teenager, Rico was mesmerized the first time he heard the beautiful racing Spanish guitars of the Gipsy Kings. It became kind of an obsession for him. He bought all of their cassette tapes and played them all day and night. He would even strum his dad's old acoustic guitar along to the cassettes. When he went into a music store, he would buy "anything" that had a Spanish guitar on cassette or cd cover. Eventually, Rico discovered the music of contemporary flamenco masters "Paco De Lucia" and "Vicente Amigo." and he bought himself a Spanish guitar. This was the beginning of his love and passion for the Spanish acoustic guitar of which he's dedicated so much of his life to.
He began to perform at various events in Los Angeles with diverse musicians. Some of the events that Rico performed at were for weddings, festivals, clubs, and hotels. He played at a popular local venue called Cafe Sevilla. Eventually, Rico began to create his own sound/style and he came up with what he calls "Spanish/Latin guitar".
Rico Espinoza's music is a blend of Spanish Flamenco in the Style of the Gipsy Kings, traditional Flamenco, Latin boleros, Classical, and pop. A perfect example of this would be his interpretation of "Human Nature" by Michael Jackson or "A thousand years" by Christina Perri. These popular contemporary songs are interpreted with the Spanish Flamenco/Latin/Classical Flare.
Rico Espinoza has been providing Spanish acoustic guitar music for festivals, private events, and weddings for over 15 years. He takes pride in his craft, in his performances, and in the overall professional work. It is a great feeling of accomplishment and satisfaction for Rico when he is able to provide outstanding services for his clients.
Please contact us for more information on booking Spanish guitarist Rico Espinoza for your event, party, or wedding.
1 (818) 271 9309
ESPINOZARICO@YAHOO.COM
Performances/Venues
The Ritz Carlton Hotels, Mandalay Bay Hotel & Casino, The Venetian Hotel & Casino, The Wynn Hotel & Casino, Long Beach Museum of Art, Bel-Air Bay Club, Calamigos Ranch, Saddle Rock Ranch, Santa Barbara Courthouse, Oviatt Penthouse, Cafe Sevilla, Doubletree Hotels, Luminarias Restaurant, Middle Ranch, Sheraton Suites, Westlake Village Inn, The Market Broiler, Los Angeles Arboretum and Gardens, Hotel Corque, Hotel "La Casa Del Camino", MEDEA Gallery, The North Orange County Bar Association, The National Multiple Sclerosis Association, Bridgepointe Education,Kern County Museum of Art, The Fred Segal Store, Japanese Friendship Gardens, The Belamar Hotel, HBO Latino, The Mountain Mermaid, Cicada, Planet Hollywood Las Vegas, Hotel Seven4One, Casa Romantica, WWWCOT/DLR Group, South Coast Winery, Falkner Winery, The Sportmen's Lodge, Caltech Pasadena, Mountain Gate Country Club, The Proud Bird, La Venta Inn... and many more